Your kids can now watch Astronaughts read them bed time stories from space!
Publish Date

Thursday, 19 March 2020, 11:23AM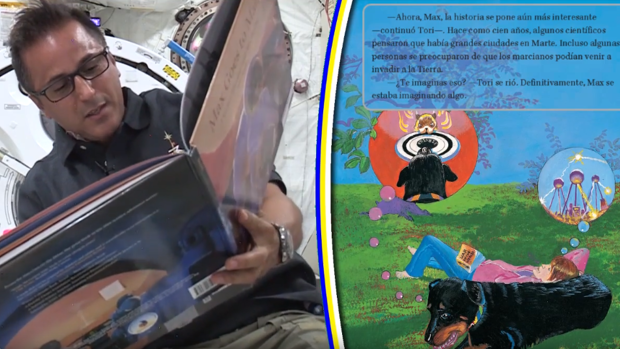 If you need to mix up your bedtime story routine a little bit, the Global Space Education Foundation has just the thing for you: Story Time in Space.  It's exactly what it sounds like — astronauts on various missions in space read popular children's books while floating about, and the videos are edited and shared with kids way down on Earth.
The results are adorable as well as educational and inspiring. Check out astronaut Kathleen Rubins reading Rosie Revere, Engineer by Andrea Beaty and try not to get choked up at how amazing this all is.
Not only are does Story Time in Space aim to make reading out of this world, it also stresses the importance of diversity. Tribe and her team select books for a wide range of reading levels (though all can be read in 15 minutes or less) and from a wide range of STEM topics, from physics to engineering to biology. The group also selects a diverse set of astronauts to read the books, so that kids can see that people who look just like them can reach for the next frontier. For example, Japanese engineer and JAXA astronaut Koichi Wakata read Max Goes to the International Space Station in Japanese for the program this summer.