Aussie mum left shocked after her son shares eerie memory of being 'in her tummy'
Publish Date

Friday, 10 May 2019, 5:31PM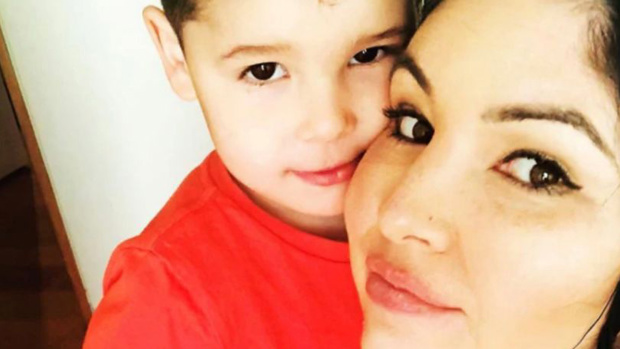 An Australian mother has left social media with chills after she revealed her four-year-old son claims to remember the miscarriage she suffered BEFORE he was born.
Laura Mazza, who's known for her parenting blog themumontherun, says her young son, Luca, explained how he died in her tummy and became an "angel" before returning to her.
In an eerie post on Instagram, the mum wrote: "Before I had was pregnant with Luca I had heavy bleeding."
"I remember having a positive pregnancy test and then a few days later bad pains and a heavy period. I wasn't sure what it was, and only now that I'm wiser I have an idea."
"I got pregnant with Luca pretty much straight away."
The mum-of-two went on to reveal that she's always thought her son's spirit had "walked this earth before" as he's so wise, but she wasn't expecting her son to confirm her suspicions.
"Tonight, in the bath, he said something that really shocked me and made me truly believe he is an old soul," she continued.
READ MORE:
• This heartfelt "Slow Down" video will make every mum cry just in time for Mother's Day
• Kiwi mum sparks heated debate after being kicked out of public pool for breastfeeding in water
"He said 'mummy, do we live in Australia?'"
"I said 'yep we do! We live in Australia...' and he said 'I didn't. I lived in your tummy...' and I said 'yeah you did but now you live in Australia….' and he said 'yes mummy, I lived in your tummy... I was there, but then I died.'"
"I was shocked, and I said 'What do you mean, you're right here!'"
"He said 'No mummy, I came to your tummy and then I died. I went looking for you but I couldn't find you, I went to your house, I went everywhere but you couldn't hear me when I called you, so then I was sad, but then I became an angel. I missed you so I wanted to come back to you so then I was a baby in your tummy again and then I was born again.'"
The mummy blogger told her followers that she "just stared at him and cried" as she had never had a conversation with her son about angels or her miscarriage.
She finished: "Our babies know who they want to be their mummas long before we know they exist. Proof that they really do choose us and their souls are always with us in this life or the next."
Her story was met with appreciation by her followers, with one mother writing: "Wow!!! Just amazing. Keep nurturing that gorgeous spirit he has important work to do!"
Another added: "This is an incredible, beautiful story, thank you for sharing."
"Oh my goodness me.. I just got goosebumps," wrote a third.