How eating hot cross buns could put you over the alcohol driving limit
Publish Date

Thursday, 18 April 2019, 11:19AM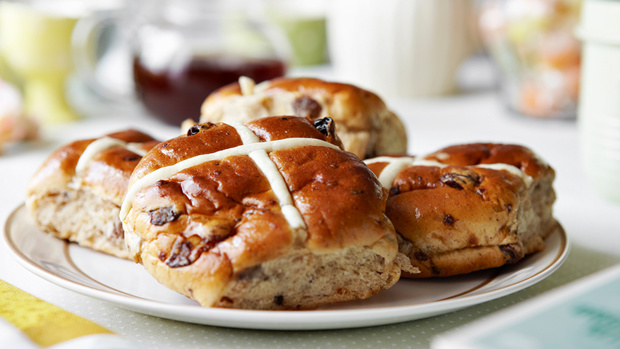 Tomorrow is Good Friday, which means hot cross buns are in high demand on the supermarket shelves.
Which has led a truckie from Western Australia to share a PSA about the popular Easter treat ...
One hot cross bun could be enough to put you over the drink-driving limit.
Sounds crazy, right?
Well, take a look for yourself!
Heather Jones has shared footage of herself using a breathalyzer to demonstrate how just one bite of the delicious snack can impact your blood alcohol level.
"So, this morning we found out something interesting for all you guys and girls that are going to eat hot cross buns for breakfast or for smoko," she can be heard saying in the clip.
"I'm going to blow and show you something."
Jones then blows into the breathalyser, showing a result of 0.00, before taking a bite of a hot cross bun.
After finishing the mouthful, her second reading comes in at 0.18.
"So, be really careful this Easter," she concludes.
For those unaware, the blood alcohol limit is 50mg (0.05) in New Zealand. For drivers under 20, the limit is zero.
The video has since gone viral with over 4.9 million views, 123,000 shares and 16,000 comments.
Some of the commenters pointed out that other foods can have this effect too, while others called the results "bollocks".
According to one of Australia's leading brands of breathalysers, Alcolimit, some foods can create false positive alcohol readings.
READ MORE: 
"It has been said that in cooking a pizza, the yeast present in dough can produce alcohol. This is only possible if the pizza was not cooked correctly — and even then the levels of alcohol would be so low and not detected," Alcolizer's website reads.
"That said, forms of fermentation can occur in other foods, especially when the use of yeast is involved."
"It is imperative to not consume anything for 10-15 minutes before testing in case food or drink contains a small amount of alcohol."