Man goes viral with his super simple recipe for single-serve lasagna
Publish Date

Wednesday, 12 January 2022, 6:00AM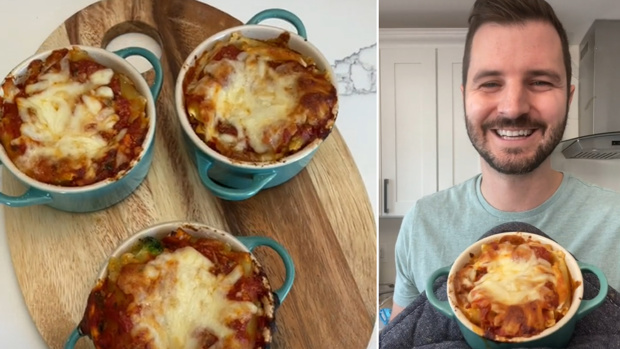 There are few foods more comforting than delicious, homemade lasagna.
So it's easy to see why home cooks who live alone or have fussy eaters are going wild over this super simple single-serve lasagne recipe.
The delicious creation - which takes just 20 minutes to cook - has gone viral after it was shared by a TikTok account, Danny Loves Pasta.
In the clip, the TikToker first takes two lasagna noodles that are slightly undercooked and arranges them perpendicular to each other in an oiled ramekin.
He then coats the pasta in plenty of meat, sauce, vegetables and a generous helping of cheese.
Next, he folds over the lasagna noodle (the noodle he put in second) and then repeats the process.
READ MORE:
• Nigella Lawson shares her recipe for Decadent Emergency Brownies that will "melt in your mouth"
• Renee Wright reveals what she thinks is the actual recipe for KFC secret recipe fried chicken
After folding up the last noodle, he hits it with more sauce and sprinkles it with some cheese, before baking in the oven at 190 degrees for 20 minutes - or until the cheese is melting and a golden brown.
Delicious!