Orphaned lambs wearing baby jumpers capture hearts around the world
Publish Date

Thursday, 1 July 2021, 6:17PM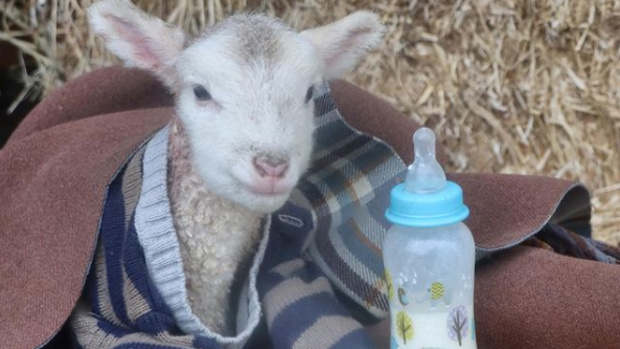 A herd of orphaned lambs are capturing hearts around the world after going viral on social media for wearing baby jumpers.
In Croxton East, Victoria, it's lambing season, which means Tracey Kruger is waking up each day with a singular focus: To search the property for orphaned lambs to save.
The Australian woman brings the motherless lambs home to nurse them back to health, including keeping them warm in woollen baby garments - because, of course, the perfect remedy for a lost, cold, motherless lamb would be real wool.
"Normally the lambs, they might have been a twin or a triplet and the mum's wandered off with the rest of them and left the weakest one behind," Ms Kruger said.
"Quite often there's only a spark of life left in them ... quite often, it will be weak, hardly able to stand up."
That's when Ms Kruger knows to pop the lamb into the warmth of her jumper and take it home for the night.
READ MORE:
• This dog-shaped cloud is going viral as proof that all dogs go to heaven
• Science has just proved dog owners are happier than cat owners ...
After posting photos of the orphaned lambs on Instagram, Ms Kruger realised that people became more and more invested in the fate of the newborn lambs - and a touching thing happened ...
People began knitting and baby jumpers from all around Australia started arriving at the farm.
"I started off buying newborn knits from op-shops for the lambs," she said.
"People from all over Australia now knit jumpers for me and mail them to me free of charge, because they just love seeing them on the babies."
While the jumpers are a life-saving function for the orphaned lambs and aren't just a cute trick to make the farm animals more 'Instagrammable' — we can't help but go 'awwww' at all the photos.
Take your Radio, Podcasts and Music with you