CHRISTCHURCH: Mighta Been with Mitre 10 MEGA
Publish Date

Monday, 13 September 2021, 6:00AM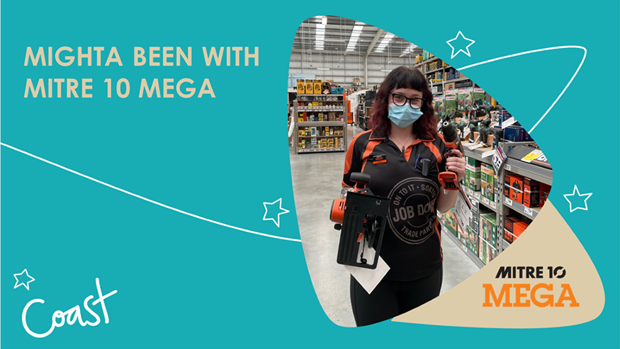 Coast and Mitre 10 Mega need to know … what "mighta been?"
Started a DIY project during lockdown that you haven't quite finished? Are you now left wondering what might've been? Well Coast and Mitre 10 MEGA have your chance to get it done right!
From start to finish, through the highs and ESPECIALLY through the lows, Mitre 10 MEGA are with you all the way and have your chance to win $500 worth of Mitre 10 MEGA supplies to help you finish your lockdown project. 
Register below and let us know the state of your DIY project for a chance to win $500 of Mitre 10 Mega supplies to get the job done right - Mitre 10 are with you all the way! 
Turn that mighta been into a mighta done, with Mitre 10 MEGA and Coast 105.7 FM. 
Check out more on their Instagram page HERE.