The latest birthing trend is seeing women apply makeup and fake tan during labour ...
Publish Date

Wednesday, 1 May 2019, 2:36PM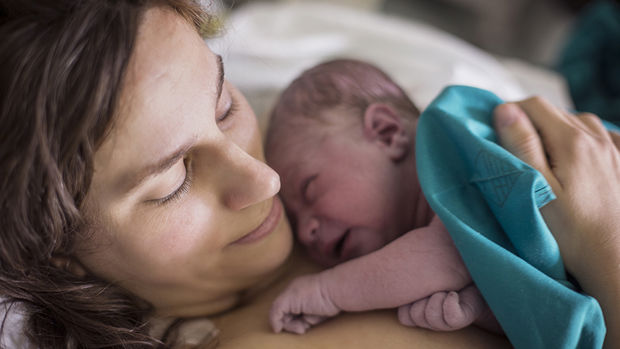 Social media has given rise to some unusual behaviours, often blamed for diminishing the notion of privacy and encouraging an era of "oversharing" life's every intimate moment - including giving birth.
While you might be of the opinion - and personal experience - that when you're in the middle of labour pains, the last thing on your mind is getting your eyebrows on fleek for a post-birth Instagram photo, it appears that's not the case for some mums.
According to the Daily Mail, research shows 68 per cent of British women wear makeup on the day they give birth.
The high statistic has been linked to the pressure to look picture perfect for a post-birth social media snap shortly after the child arrives.
The research shows two-thirds of mothers-to-be between 18 and 31 will undergo beauty treatments before birth day - half will have manicures or pedicures and one third will have spray tans and a blow wave.
And there's evidence aplenty of women applying makeup in between breathing through contractions.
READ MORE:
• Meghan Markle is set to break this royal birth tradition Kate Middleton followed ...
• Hilary Barry shares intimate post-birth photo
Whether painting on their contour or having a full glam makeover as soon as their newborn arrives, women aren't holding back on sharing their processes.
New York makeup artist Alaha Karimi gained attention in 2016 when she shared photos to Instagram of herself putting on foundation in preparation for labour.
She explained she was applying the makeup as a "distraction" from her contractions.
"I went to the hospital at 7:30 a.m., and I was in labour for a total of 10 hours that day," she told ABC News at the time. "I had an epidural around 8:30 or 9:00 a.m., so when it started to wear off, I needed something to distract myself from the pain."
The makeup artist joked that if the makeup she did for brides could last after a day full of tears and laughter, it would make it through labour, too.
Our very own Mel has had three boys and she says the last thing on her mind during birth was makeup! She already had her hand's full juggling two pre-schoolers and a newborn!
This article was first published on nzherald.co.nz and is republished here with permission.